Trove & Co Jewellery
Trove and Co is a Canadian jewellery brand that offers elegant and timeless pieces that are perfect for any occasion. The brand offers a wide range of pieces, from simple pendants to statement earrings, and each is designed with the modern woman in mind. Trove and Co's collections are constantly evolving, but the quality and craftsmanship of their pieces remain the same. Their jewellery is made with only the finest materials, and their designs are inspired by the latest trends. Whether you're looking for a classic pair of stud earrings or a statement necklace, Trove and Co is sure to have something to suit your style.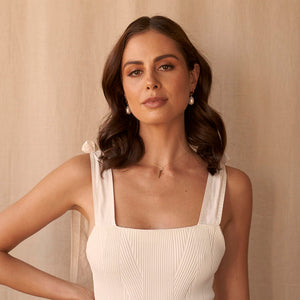 All About Trove & Co
Trove & Co. is a small family owned jewellery brand based in Vancouver, Canada. They create jewellery inspired by classic designs, with a delicate modern essence. Their pieces are rooted in tradition, yet modern and inspiring as our clients and made from the highest quality materials.
As a design-centric company, the Trove & Co. inspiration comes from captivating places and cultures around the world; from intricate details of a Persian archway to the tactile qualities of a Japanese kimono, their inspiration pours-in from far and wide.
They are committed to the ethical sourcing of our materials, from genuine gemstones to precious metals. Every stone is cut and polished by hand, meaning each piece is unique and made with care.
Trove & Co. jewellery features classic simplicity with the highest attention to detail. For stunning modern pieces this designer is a must have.
Free Shipping Australia Wide
Not only do we have a stunning wide-ranging collection, but when you buy online with Narvi you'll receive free standard shipping Australia wide. Or if you want to receive your gorgeous earrings as soon as possible, simply upgrade to express shipping for only $4.95.
For orders placed by 12pm AEST Monday to Friday, we'll also dispatch same day to ensure that you receive your beautiful pieces as quickly as possible.
Have a Trove & Co questions?